Self-organised gatherings on 1st of every month

Day One Programs are currently on hold due to the Covid-19.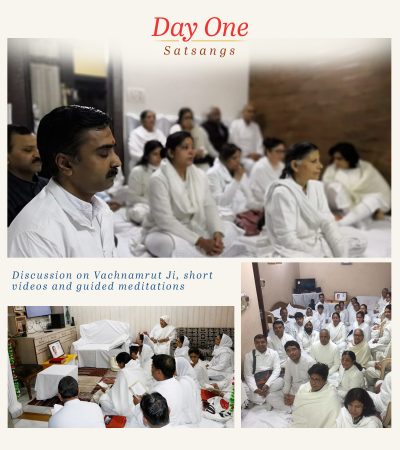 Under Sri Guru's guidance, on the 1st of every month, interactive sessions are held at various centres in Delhi/NCR by seekers for an opportunity to discuss, learn and meditate together.
These gatherings include listening Bhakti, watching short videos, reading and discussion on Shrimadji's Vachnamrut, followed by short Meditation.