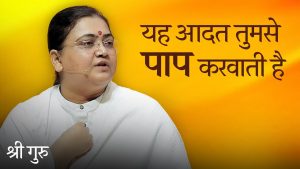 Introspect on this One Habit | यह आदत तुमसे पाप करवाती है
short video
Introspect on this One Habit | यह आदत तुमसे पाप करवाती है
0:00 / 0:00
The habit of suffering constantly and needlessly is a sin too.
Our memory is an exceptional tool. What we retain in memory impacts our actions, our decisions, and in essence, our life experiences. While good memories are timeless treasures, the bad ones can trouble us greatly, turning us into 'Compulsive Sorrow-Makers', says Sri Guru.
Learn why the habit of making good memories is a must for a meaningful life.