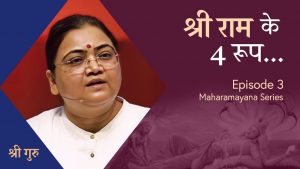 श्री राम के 4 रूप | Maharamayana Series Ep #3
Yogvaashishth Maharamayan Curated
श्री राम के 4 रूप | Maharamayana Series Ep #3
0:00 / 0:00
Ram is more than you perceive.
People may know Lord Ram mostly as the protagonist of Ramayana, but that's not the only reason why His name has been chanted and revered across millennia.
Here, Sri Guru shares a magnificent perspective of Ram, which is illustrated in our scriptures and sung by pious saints like Kabir Das.