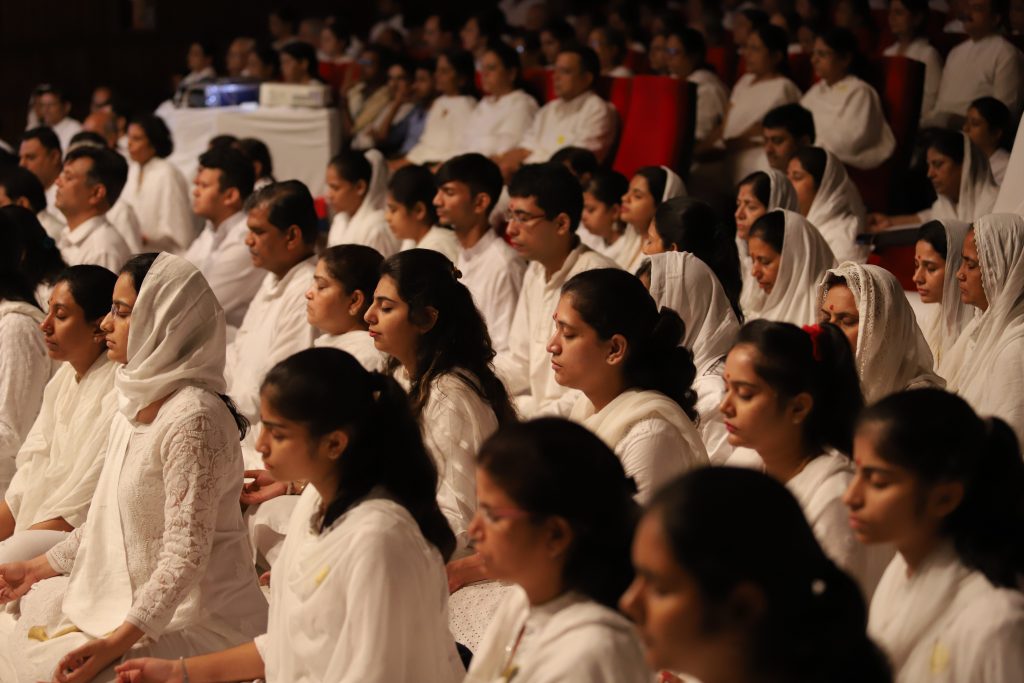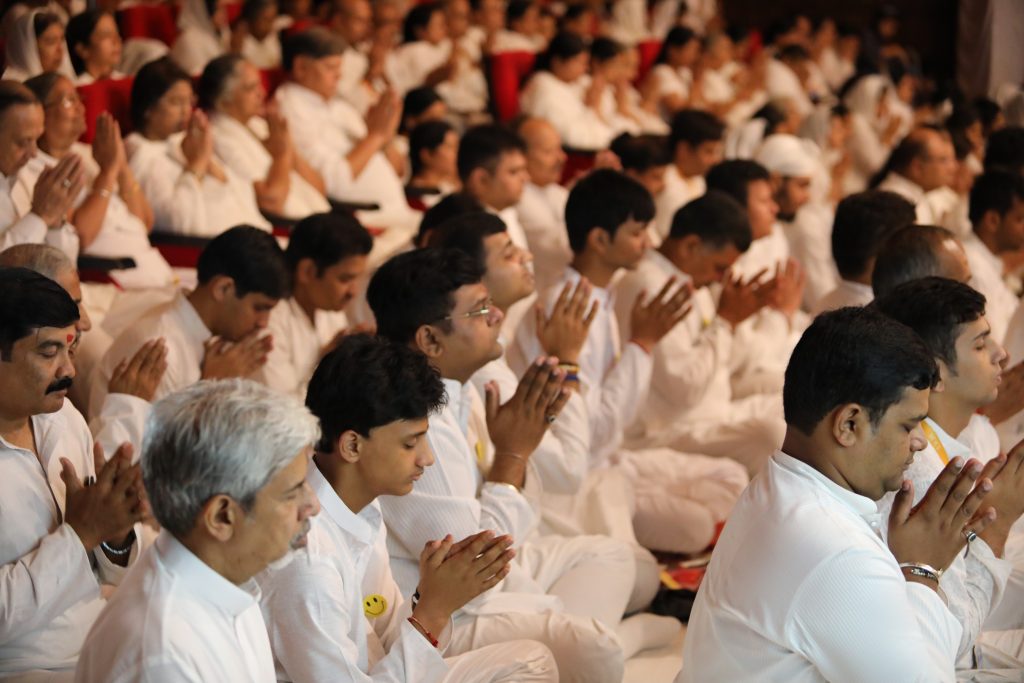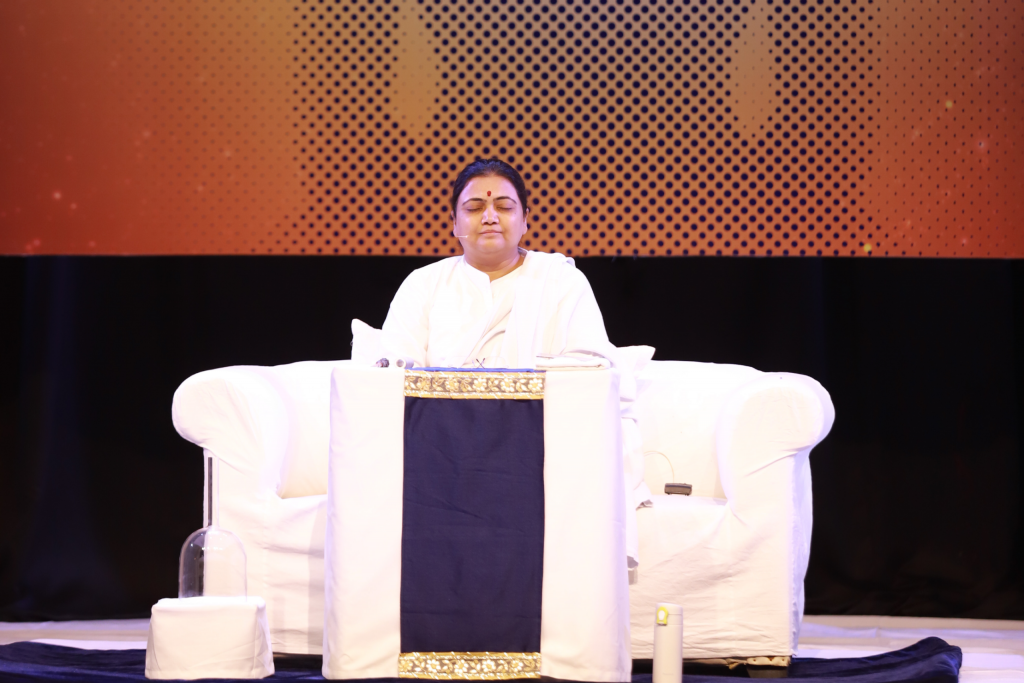 Kshamapna is a time of high importance amongst several cultures, when a person enters into self-introspection and seeks forgiveness for his thoughts and actions.
Sri Guru has designed a Yogic technique to use this time for deep-cleansing of the self, to strengthen the introspection and reach to the state of bliss and lightness, from where the love flows out of us.
Kshamapna Mahaparv is an annual event organised by SRM during the Paryushan Parva, to provide an essential setup for the process of Forgiveness.
TIME FOR EXPERIENCE & CLARITY
Year long, we gather several hurts, commit mistakes and collect the burden of guilt. All that adds up to misery, and we gradually get away from a happy living. This makes forgiveness an essential exercise. However, we require some inner strength and a process to undergo forgiveness rightly.

Apart from the feeling of lightness & peace, one gathers the strength to overcome the long-standing vices. It starts from Sri Guru's impactful explanation of the human mind, and how our energies can direct our life. Her teachings make it clear for seekers that working on our energies can have a great impact on the quality of our life. We invite you to experience the healing through forgiveness and be part of this selfless guidance by Sri Guru.
Date
August 28, Sunday
11 AM – 1:30 PM
Followed By Ekasna & Prasad
Venue
Shah Auditorium
Rajniwas Marg, Civil Lines, New Delhi
Contact Information:
SRM Helpline : +91 709 8888 388
SRM E-Mail : connect@srmdelhi.com
Additional Information:
Entry Only by Passes.
White clothes preferred for discipline.
Event will be in simple Hindi language.
WHAT'S IT LIKE TO ATTEND?
"The Kshamapana meditation did wonders! After the event, I felt very light, like a huge burden was lifted off my shoulders. I was relieved that I found what I needed so strongly — the right way to move on from past guilt."
"मैं अक्सर गुस्से और आपसी मनमुटाव से परेशान रहती थी। श्री गुरु के साथ क्षमापना में जुड़ने के बाद मैंने अपने क्रोध में काफ़ी गिरावट देखी है। अब पहले की तरह प्रतिकूल परिस्थितियां मुझे अधिक देर तक परेशान नहीं कर पाती हैं। भीतर स्वीकार और समभाव भी बढ़ा है।"
"I had always struggled to deal with the mistakes I have made in the past. After doing Kshamapana with Sri Guru, I feel more comfortable to forgive myself."